Purchase your copy Follow me on


Watch my interview on Spiritually Raw TV! Just click on the Spiritually Raw TV logo.

---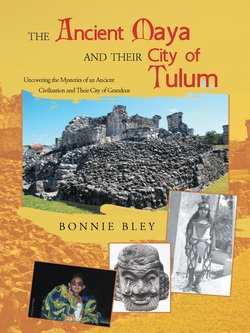 Discover the ancient Maya civilization and one of their most popular toured ancient ruined cities of Tulum, Mexico in this detailed guidebook. The Ancient Maya and Their City of Tulum: Uncovering the Mysteries of An Ancient Civilization and
Their City of Grandeur, is an easy to read comprehensive guide to unlocking the secrets and mysteries of the ancient Maya civilization. It answers the questions that so many people ask about one of the most interesting and amazing civilizations that existed in this world and explores in depth the biggest Maya mystery of all; The Maya Doomsday December 21, 2012 Prophesy. It embarks upon the secrets and mysteries surrounding their calendars, their beliefs, the way in which they lived, what happened to them, and their ancient cities in this complete comprehendible guide with photographs and illustrations.
---